FAMOUS INDIAN DISHES ONE MUST TRY
Indian cuisine is the most popular cuisine around the world. It bangs an exquisite steadiness between spice and sweet.Even if you prefer non vegetarian, vegetarian meals or craving for some hot meals there is everytime an Indian meal to satisfy your taste buds.The most famous Indian dishes one must try includes various spices and flavors, which are used and are the speciality of Indian food, it's delicious taste, pleasant aroma. Foreigners love Indian food as much as Indians do.
Indian cuisine embraces various popular dishes incorporating – spicy, sour, sweet, tangy altogether.The real Indian food with all the organic ingredients are very healthy for example Turmeric  which is one of the most common Indian spices which helps in the prevention of Alzheimer and improves the heart's health.
Sitting in a desi Indian restaurant and confused about what to order? There is an Indian menu in front of you and yet thinking of what to order? Here are some best Indian food in harrow which one can try-
Soya Chaap is one of the vegetarian starters with which most of the people are still unaware. It is a street food famous in North India and one of the healthy options in the vegetarian dish which carries a texture that looks like chicken. Malai chaap and masala chaap are some various types of mouth watering soya chaaps.

It is a South Asian dish, made in a stick out of the soya bean. Soya Chaap is one of the best substitutes for non-veg. It is a cutlet seared with all the Indian spices and flavors, containing so much of rich protein.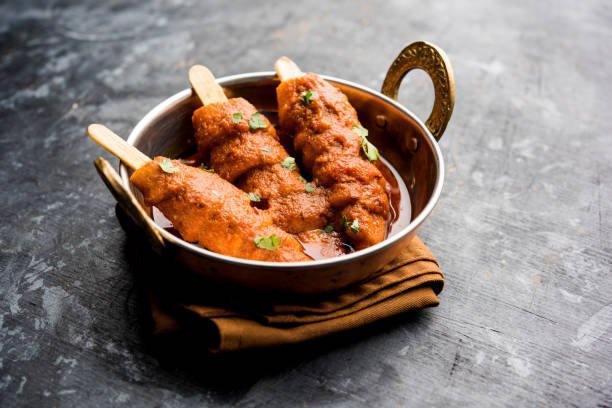 Chicken Tikka Masala is one of the best ones you should try. Authentic Chicken Tikka Masala is made up of marinated yogurt chicken with creamy and rich flavors pairing with the best butter garlic naan served with fine pepper creamy tomato sauce. It is the most famous selling item consisting of the most common Indian cooking spices- garlic, yogurt, ginger, garam masala, chili etc.

 It is the popularized dish from Indian cooks, which you can get in every corner of the country. It is a Mughlai recipe which was prepared by the royal chefs during the Mughal period. It is one of the famous and popular serving dishes among the lovers of Indian Cuisine.
Dal makhani is a North Indian popular dish originated from New Delhi, India. Buttery Dal basically means Dal Makhani. It has a rich and creamy delicious taste of all the flavors. It is served with tandoori roti, buttery garlic naan, jeera rice, or roti. Have this amazing dish in the harrow Indian restaurants.

Butter is the key ingredient of this dish. It is a slow cooking dish which is made in cream cooked for long hours and results in thick creamy flavorsome buttery dal.

It incorporates various whole spices, butter,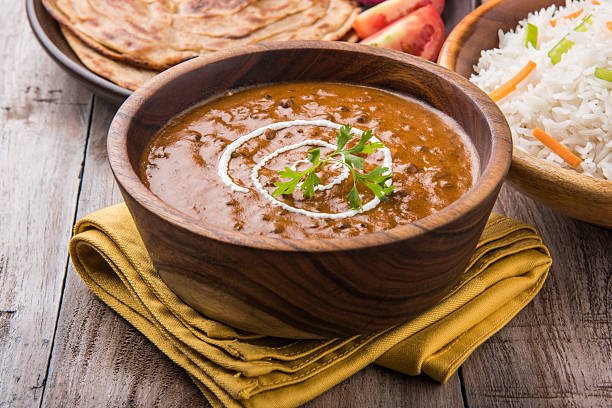 With lots of healthy vegetables like beans, carrot, green peas and basmati rice, this sweet flavored dish is cooked. The aromatic and mixed flavors of the vegetable and spices makes your taste buds tickle with its flavorsome taste.

Biryani is such a popular dish that it is accepted by the vegetarians and was adjusted into an appetizing vegetarian dish. Basically biryani is a non- veg dish and to enchant the vegetarian glutton, vegetables are also added to this palatable dish.

 
After a meal one always craves for a sweet dish, and no doubt Gulab Jamun is greatly one of the likings and gratifying Indian sweet desserts. It originated from the Indian subcontinent and is among the famous sweet which is popular in countries like India, Pakistan, Myanmar, Nepal and Bangladesh.

To enhance the flavor of this syrupy dessert, dried nuts like cashews and almonds are frequently garnished on this dessert. This small sized Gulab Jamun is very tempting with light flavors of cardamom and saffron in addition with the great aroma.
Can you resist these cravings? Looking for one of the best Indian Cuisine? Don't worry we are here with a solution to all your problems. Desi Hype in Harrow is the ideal choice for the best Indian food, offering best services and quality.Visit Desi Hype for the authentic desi Indian food.